2012
Teacher workshops in Malawi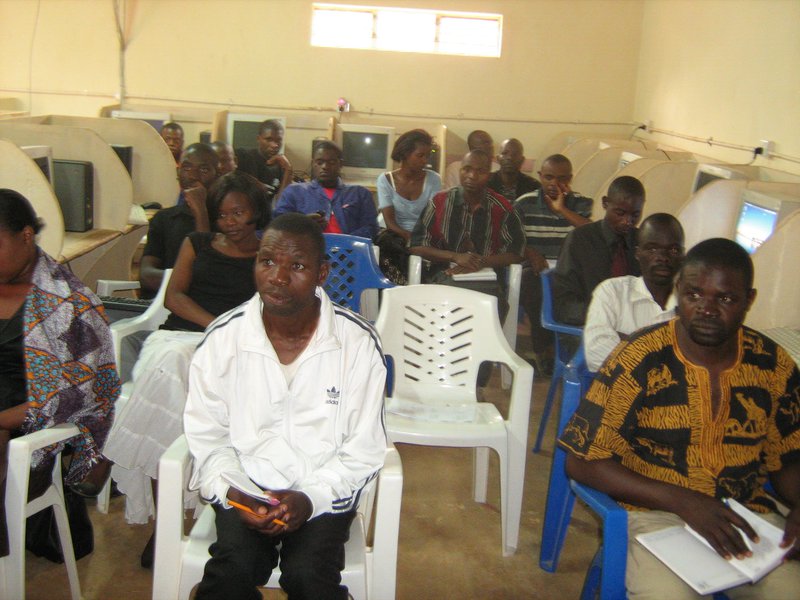 As part of the first model project, National Initiative For Civic Education (NICE) in Malawi conducted teacher workshops on Ubuntu Linux and OpenOffice at five computer centres together with Bennett Kankuzi, lecturer at Blantyre Polytechnical University. Here are a few moments...
Participants at Mchinji ICT Centre
Activities related to FAIR Denmark & Norway are documented for the purpose of sharing knowledge and understanding of our vision. Therefore, unless another license is mentioned in the below attribution, what you see here is licensed CC-BY, meaning that you can use the images if you attribute us. We would love to hear back from you, if you do so!